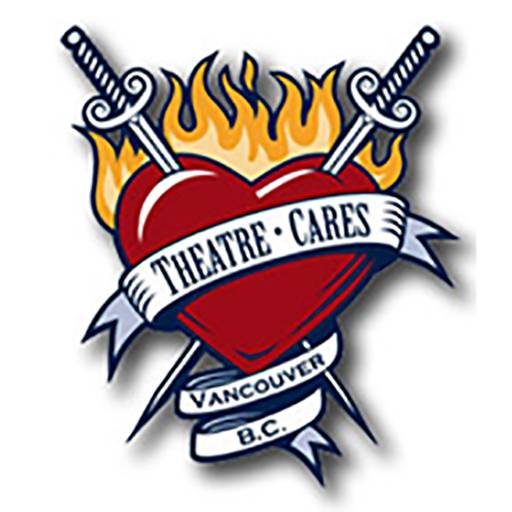 Nov. 25, 2019 – Theatre Cares Vancouver has raised $20,000! This year money will support the following groups: The Actors Fund of Canada (AFC) which assists professional Canadian entertainers maintain their health, dignity, and ability to work, the Performing Arts Lodge which provides safe and affordable housing for people in the creative community, and Rainbow Refugee, a Vancouver-based community group that supports people seeking refugee protection in Canada because of persecution based on sexual orientation, gender identity, gender expression, or HIV status. Funds will be distributed on Dec. 1st in honour of World Aids Day.
Also, Theatre Cares Vancouver is now sponsoring a scholarship given to an outstanding theatre student at Studio 58 in financial need. The 2019 Theatre Cares Scholarship for $1500 has been awarded to Cameron Peal. Cameron is an Indigenous student who comes from the Gingoix Village Government in the community of Gingoix, just north of Terrace. He is an actor, writer, poet and aspiring director aiming to continue dialogue about the Indigenous question in Canada.
Huge thanks to the staff and audiences of The Arts Club Theatre and Bard on the Beach who made this possible! Theatre Cares Vancouver has been raising funds and awareness around HIV/AIDs since 1991.
Theatre Cares also looks out for the health and well being of our Canadian artists by supporting The AFC and PAL Vancouver. Our new Theatre Cares scholarship is designed to inspire and provide relief to promising theatre artists in training who are struggling to continue their studies.
Without the generosity of the theatre patrons and the support of local theatre companies, Theatre Cares would not be able to do the work that it does. Our fundraising over the years has benefited the Coast Foundation, Triage Emergency Services & Care Society, Camp Moomba, PEERS Vancouver, The Electric Company, BC Persons With Aids Society and Aids Vancouver. Theatre Cares Vancouver is a volunteer-based organization that unites the generous spirit of Vancouver's performing arts community with its supporters to raise funds and awareness for HIV/AIDS relief and other worthy cause.
For more information, please contact: Diane Brown, Chair, Theatre Cares Vancouver, diane@rubyslippers.ca